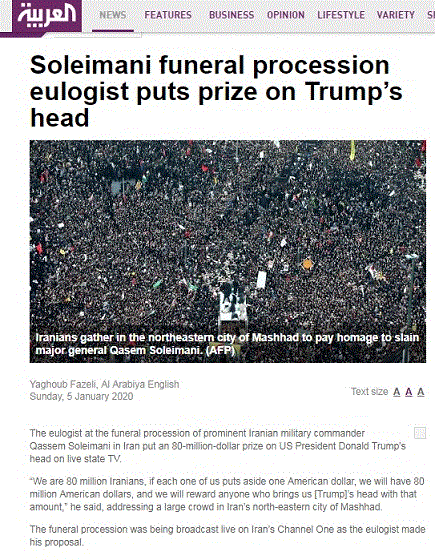 According to Saudi media Al Arabiya, at Suleimani's funeral, an eulogist offered a $ 80 million reward for the assassination of US President Trump during a live broadcast on Iranian National Television.
The eulogist said: "We have 80 million people in Iran. If we each give one dollar, we will have 80 million dollars. We can use this money to reward anyone who can give us (special (Lamp's) head. "
Chinese people appeal for world peace.